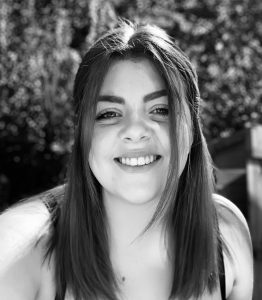 Sam has been on and around the stage from a young age. Starting with baby ballet, Sam has been dancing since she could walk and from the age of six Sam began to train in singing and acting here at Telford Stage School. Throughout her experience here she has had a number of leading roles and has always taken a leadership role wherever she could.
At 15 Sam began to help in the mini mover's class taking on a teaching assistant role giving the youngest children of the academy support in their class and help with shows whether it be on stage or off. Sam has also gone through many of her singing grades during this time with distinctions at every exam. For A-levels Sam chose to take Performing arts at Madeley Academy Sixth Form where her dance and acting skills were refined and her knowledge on the subjects expanded. Sam was then offered a teaching role here at TSS being able to help the next generation of performers to gain their own confidence on stage too.
Out of TSS, Sam is now an established Nursery Practitioner holding Level 2 and Level 3 NVQ's in Early Years Childcare, with extensive knowledge on children's development from birth to 18. Alongside full time work and education, Sam has been in a number of different Productions outside of TSS being both lead roles and chorus with a variety of different, local companies.
Sam is next going on to achieve her BA Honours in Education Studies at primary level and later her PGCE, as Sam's love for teaching has meant that she would like to do it in all aspects of her life.
"I am so happy to be sharing my love for the stage with all of the students here at TSS. One of main priorities in teaching is helping my students to be confident enough to be themselves both in and out of the studio."
CHILDREN'S ACTING, SINGING & DANCE  CLASSES IN TELFORD. AGES 3 TO AGE 18.
KIDS LESSONS IN DANCE, DRAMA & SINGING IN TELFORD.  AGES 3 TO AGE 18.
PAY AS YOU GO FEES. FUN, FRIENDLY. AFFORDABLE.  SHOWS  EACH TERM.