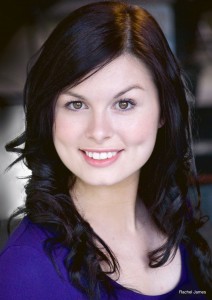 Rachel teaches Dance and Drama at Telford Stage School. Her training in Musical Theatre ensures she has all round skills in performing arts.
Rachel has performed from an early age. She began dancing at the age of three. She trained to dance at The Livingston Academy and went on to complete her BTEC National Diploma in Musical Theatre at Thomas Telford School. She graduated from The Arden School of Theatre with a BA Honours Degree in Musical Theatre Professional Stage Practice.
Rachel has a wealth of experience teaching children and young adults of all ages. She is currently teaching BTEC Musical Theatre and the Foundation Degree at a local college. She has lots of experience with choreography, working in primary and secondary schools, colleges and dance schools. She teaches Modern, Jazz, Musical Theatre, Contemporary, Street, Ballet and Tap. She has taught Drama workshops and has experience performing, devising and directing.
In drama we will be working on improvisation, devising, physical theatre and script work. In dance we will be working on technique, co – ordination, fitness and overall performance.
I have lots of experience working with small children starting from ages 2-3 at dance schools and theatre schools. my lessons are fun, energy driven lessons that encourage children to dance, sing and act in bite size chunks. Under the close supervision of myself your little ones are encouraged to be individual and creative, expressing themselves in a supportive atmosphere. I work on social skills and confidence, great skills that help with the transition to primary school.
"I really enjoy teaching dance and drama. I feel that I have the ability to encourage each child to achieve their potential and achieve their very best in performing arts. I design stimulating, imaginative lessons and bring motivation, fun and energy to all my classes. I strive to develop performance technique, imagination and confidence in each individual."