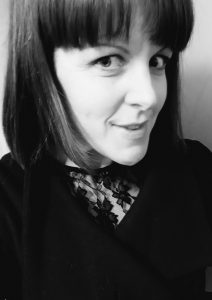 Hi, I'm Cat.  I work for the NHS during the week as a Speech and Language Support Practitioner.  You will find me in Mainstream and Special schools helping children meet their speech, language and communication needs.  However, on Saturday I have the privilege of being a member of 'Team TSS'!
I was very involved in drama and theatre as a child and then studied Healing Arts and Theatre at Derby University, finishing with a First-Class Honours.  I have worked with a Youth Theatre Group in Stafford, directing musicals and pantomimes and choreographing musical numbers.  I have also worked with young people in Kenya, using drama and music as a tool for educating and empowerment.
I believe that drama and theatre is so much more than performing a song or dance on stage.  It gives children the opportunity to think outside the box and makes them more confident going into unfamiliar situations.  It helps them explore and understand different relationships and make sense of the world around them.  TSS students learn to trust their ideas and abilities and believe in themselves.  TSS students develop their imagination, team building and communication skills.  We also work on concentration and listening though exciting and fun games which will challenge your child as well as enhance their own personal talents.
CHILDREN'S ACTING, SINGING & DANCE  CLASSES IN TELFORD. AGES 3 TO AGE 18.
KIDS LESSONS IN DANCE, DRAMA & SINGING IN TELFORD.  AGES 3 TO AGE 18.
PAY AS YOU GO FEES. FUN, FRIENDLY. AFFORDABLE.  SHOWS  EACH TERM.